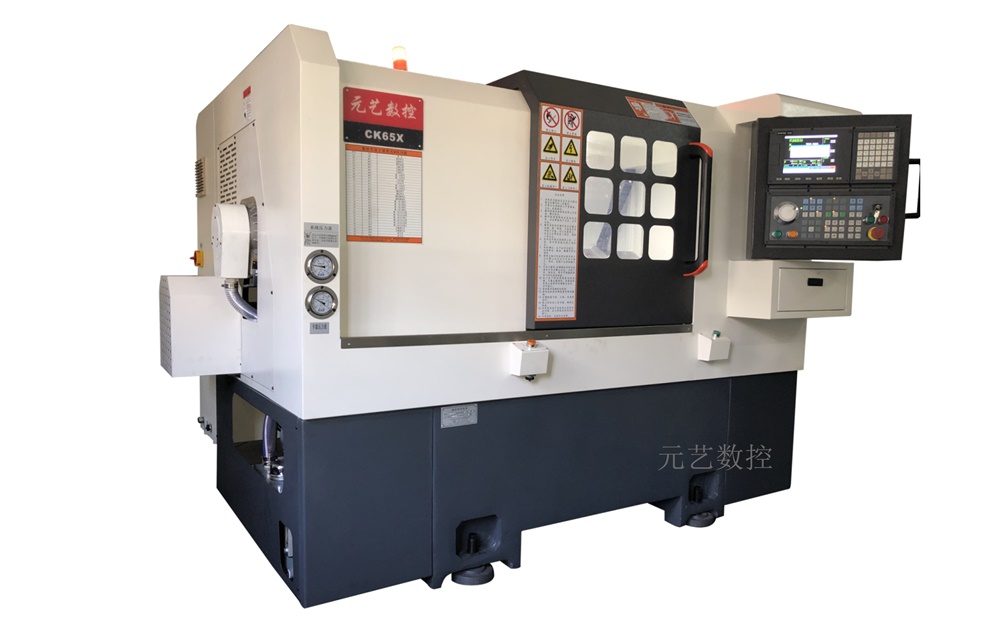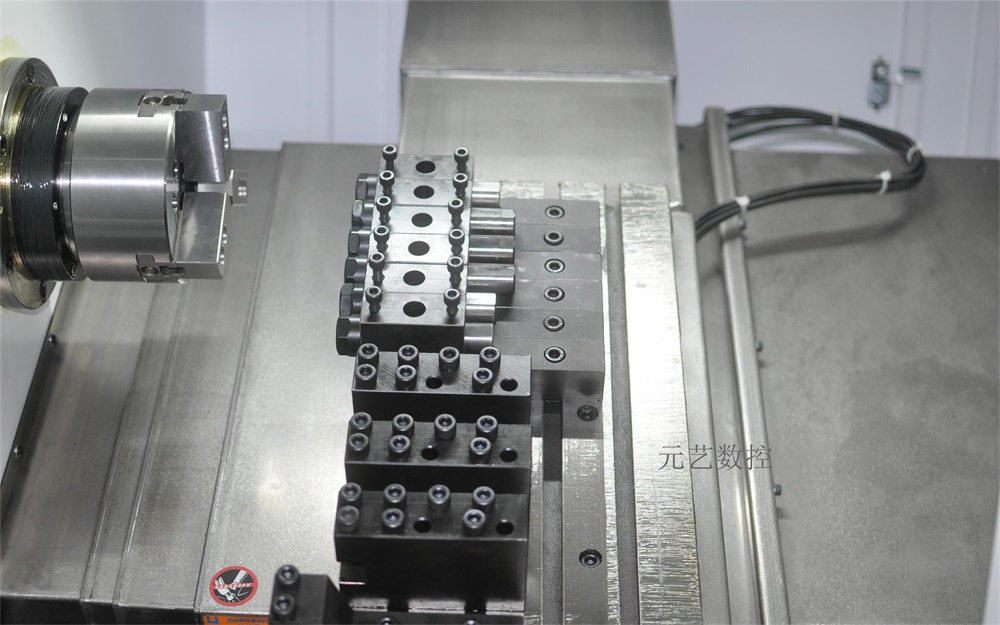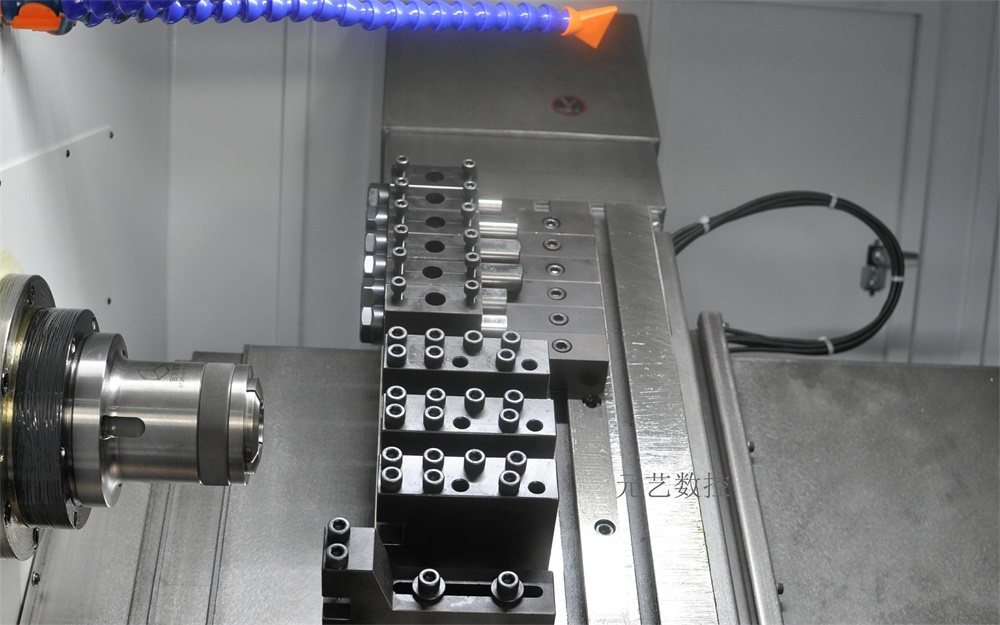 Lathe specifications

CK65X row knife ramp precision CNC lathe

1

Machine structure

Slant bed

2

Tool form

Row of knives

3

Number of tools

8 pieces

4

Tool specification

20mm

5

Spindle specifications

A2-6

6

Spindle structure

Sleeve type

7

Spindle through hole diameter

¢75mm

8

Spindle motor power

7.5KWServo

9

Spindle maximum speed

3000rpm

10

Skateboard to spindle center height

50mm

11

Workpiece clamping

Oil pressure

12

Chuck specifications

6-inch hydraulic chuck

13

Maximum clamping diameter

¢200mm

14

Machine tool maximum turning diameter

¢250mm

15

Maximum processing bar diameter

¢65mm

16

Maximum processing length

200mm

17

X-axis stroke

800mm

18

Z-axis travel

300mm

19

X, Z axis fast moving speed

36m/min

20

Repeat positioning accuracy

0.003mm

21

Machining accuracy

±0.005mm

22

Feed motor power

1.3KW

23

Hydraulic assembly motor power

1.2KW

25

feeding method

Oil bath

26

Lubrication method

automatic

27

Appearance size

2050*1700*1850mm(Length * width * height)

28

machine weight

2700KG

CK65X

Machine standard configuration

1

Control System

Mitsubishi

2

Feed servo

YASKAWA

3

Precision ball screw

PMI、HIWIN

4

Precision rail

PMI、

Rexorth

5

Spindle

Taiwan Pusen

、ROYAL

6

Spindle drive

CTB

CK65X features:
1. the machine adopts 30° integral slant bed structure, easy chip removal, low center of gravity, strong bending resistance and good component protection.
2.the use of the row knife structure, effectively avoid the precision error caused by the tool change, and increase the tool change speed, saving processing time.
3. The main shaft adopts the sleeve main shaft with the standard inner cone structure, the hydraulic chuck and the spring collet can be directly installed. Without the transition flange, the chuck can be quickly replaced.
4. The main shaft adopts an enlarged through-hole structure and uses precise high-speed angular contact bearings. The maximum speed can reach 3000 rpm, and the rods can be processed within 65 mm to improve the processing range of the machine.
5. The machine tool adopts imported precision high-speed silent screw and adopts double pre-tensioning fixed structure, which makes the rigidity of the machine tool effectively improved and eliminates the precision variation caused by the cold and hot deformation caused by the machine tool operation.
6. the two-axis guide rail adopts German imported linear guide rail, which has the advantages of good rigidity, high precision, long service life and easy maintenance.
7. The screw guide rail adopts liquid automatic lubrication method to effectively protect important parts and prolong their service life.
8.the use of imported control system, and with the Japanese Yaskawa high-speed ultra-precision servo (24-bit encoder), the machine processing accuracy and processing speed has been effectively improved.
9. This machine tool is suitable for the processing of precision parts such as aviation equipment, optoelectronics, automobile, sanitary ware and lighting.

Tips: Machine technology continues to improve, the company has the final interpretation of all technical parameters.